Online Used Auto Parts Store in Colorado Springs
CAP Used Auto Parts Colorado Springs Web Store is Up!
---
Careen Espanola - May 7, 2021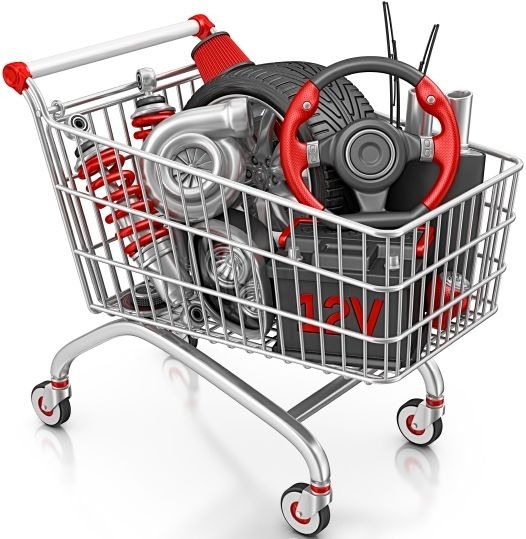 Online Salvage Yard Colorado Springs - Junkyards Colorado Springs - Used Auto Parts Colorado Springs
We understand the struggle of finding excellent quality used auto parts available online.  Whether you're browsing online used auto parts stores or looking for used auto parts in Colorado Springs, it can be overwhelming with so many options available from different online junkyard platforms. However, the challenge is finding the right salvage yard one that has the used auto parts that fit your car. 


CAP brought convenience to used auto parts online shopping and shopping for used auto parts in Colorado Springs. We upgraded our online salvage yard store to deliver not only quality used car parts but also quick and easy online transactions. 
Just select "SEARCH USED PARTS" from the home page or use this web address if you want to check it out…
Click Here Search Used Auto Parts in Colorado Springs
Central Auto Parts Web Store Features
Shopping Cart & Purchase Available
CAP designed an online auto parts store where you can easily select the auto parts you need, add it to your cart, and go to checkout. Our purchase process is faster, easier, and more convenient. We want to extend as much comfort as we can to our online visitors and salvage yard shoppers in Colorado Springs while ensuring safe monetary transactions. All transactions are secured by Authorize.Net on our website.
Payment Options
CAP Colorado Springs payment gateway is via Authorize.Net to exhibit secure payment transactions. Authorize.Net allows us to accept payments in real-time. Our customers enjoy fast transactions, quality service, and quick delivery once the order has been paid for and processed. 
Another payment option is PayPal. PayPal is a convenient and safe platform to execute financial transactions and many people are using it. So, for CAP to exhibit our sincerity, honesty, and dedication to our cause, we made an extra effort to show our clients that we are trustworthy and transparent when it comes to our online used auto parts store or when delivering used auto parts to Colorado Springs
. 
Shipping Times and Expectations
CAP Colorado Springs or our Online Used Auto Parts Store understands the hassle of scheduling your mechanic at the right time your used car parts will be delivered. While other used auto parts online stores will leave you guessing the arrival, the CAP website tells you the date your used auto parts will be delivered to the address you provided. Thus, no more guessing, no more messed-up schedules, and no more inconvenience when it comes to your car repairs or getting right used auto parts from a salvage near Colorado Springs.
 
Getting the Correct Used Auto Part
CAP Colorado Springs know that most car owners are no car experts. We know the hassle of ordering used auto parts online that will serve no purpose to your broken car. So, to take away that worry from our online salvage yard visitors, CAP Colorado Springs designed our website in a way that brings comfort and convenience to our customers online. 


Our website guides our customers all throughout their used car part online shopping process. All you need to do is to input your car year, make and model and select the used auto part you need. Our system will automatically give you viable options that best fit your car troubles.  Whether you are looking for salvage yards in Colorado Springs or reside an any other city in Colorado, or the Nation, we can provide the right used auto parts for you.
For more assurance that your buying the right used auto parts, our website uses the current trend in used auto parts "interchange" data to bring about the right questions about your vehicle. This includes specific questions relative to the used auto part you need. This step is crucial because you will not be able to checkout without answering these essential questions. 
New Parts and Remanufactured Parts Available
CAP website is strategically connected to the huge database of the new aftermarket parts composed of top-notch vendors. This feature is helpful in easily finding the right used auto parts from other vendors without leaving our website. You can simply select "Aftermarket" from our drop-down menu with the caption "Change Departments" and it will bring you straight to the page where aftermarket parts and used auto parts are displayed. We're also a distributor of Remanufactured Transmissions and Remanufactured Engines and can get these parts to Colorado Springs in a hurry!
Thank you for taking the time to get to know our awesome website specially made for your convenience. To experience first-hand, visit our website!
Contact Us Today!
Go Back