Buying Salvage in Colorado
Tips on buying used auto parts in the great state of Colorado.
---
By Ben Silver - July 22, 2015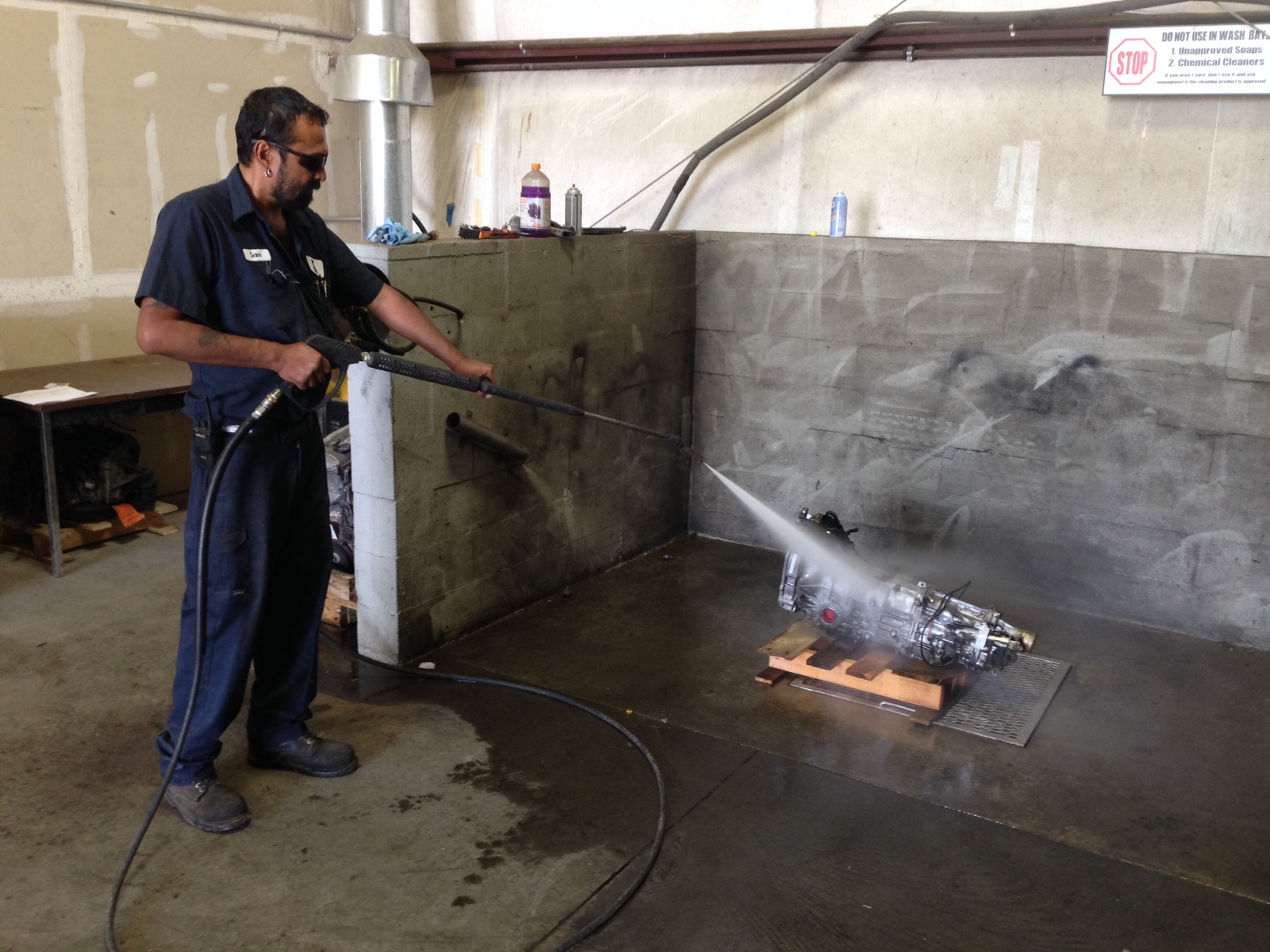 When you're buying auto salvage in Colorado, there are different things to look for depending on what kind of part you're buying.  In this blog, we'll look at these different types of parts and talk about what you should expect.
Sheet Metal
These parts are your doors, fenders, hoods, etc.  In the auto salvage business we do our best to inventory and describe sheet metal accurately.  We use a rating system of A/B/C to classify these types of parts.  An "A" condition part will be as close to new as possible but will still have some wear and maybe one small ding or dent.  A "B" condition part may have 2-3 dings or dents but is still useable part by most consumers standards and by the insurance companies and body shops that buy them.  A "C" condition part is going to have 4 or more dings and dents and is commonly referred to as "NIQ" for "Not Insurance Quality".  Sometimes "C" condition parts are a good match for budget minded consumers that just need a decent used part so they're vehicle can regain some functionality.
Mechanical Parts
Engines, Transmissions, Rear Axles, and any other moving part is considered a "mechanical part" by automotive recyclers and salvage yards.  The key factors in evaluating these parts when purchasing them used are total mileage, mileage per model year, testing, and warranty.  Obviously an engine or transmission with 155,000 miles on it carries a higher risk of failure than one with 55,000 miles on it.  Most people understand this but what they fail to realize is that the miles per model year is just as important.  This metric tells you how hard the engine has been driven day over day and year over year.  In the automotive salvage business, we consider any mechanical part that has been driven more than 15,000 miles per model year to be a "B" condition part.  Even if it only has 50,000 miles total but was only driven for 3 years, this part would be down graded.  Otherwise, mechanical parts are graded "A" unless there is some damage or minor issure causing a down grade.  Mechanical auto parts purchased from salvage yards should also be tested.  It's not always possible to do a full run test, but as a cosnumer you're best bet is to get a part that was tested after the collision.  Finally, make sure you get a solid warranty on salvage mechanical parts.  Most recyclers sell great products and don't have too many issues, but the warranty you get is a reflection of the salvage yard you're purchasing from.  Consider adding a labor or extended warranty for additional protection and peace of mind in the case of defective part.


Electrical Parts
Radios, window switches, window regulators, and control modules make up the bulk of the electrical auto parts that are sold by salvage yards.  The main to look out for with these parts is that they carry a warranty.  Some vendors will sell these used parts with no warranty.  They are concerned that part is being purchased for diagnostic reasons and wish to not exhaust there resources for a consumer to further diagnose a problem with there vehicle.  While this may occur, it is very rare and certainly is not a reason to not stand behind the used electrical part that you have sold.  So, when you're buying this type of used auto part, look for a warranty of at least 30 days.  At Central, we provide a 90 Day Warranty on all these types of used parts.  
Go Back